​Membership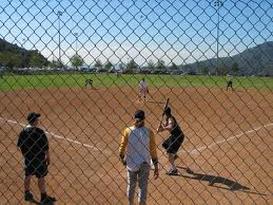 What Is This League About?
We have players of all skill levels from beginners to advanced - women who have never played to women who played college ball. We currently host three divisions - B through D, so we expect we can find something for you.
What Can I Expect At the Clinics?
Our league hosts clinics for new players looking to join one of our teams ahead of every spring and winter season. These clinics offer a chance to meet managers from teams looking to add to their existing rosters, as well as for players looking to join new teams to mingle. They're also a fine chance to come out, shake off the rust and pick up some pointers from some of our more experienced players. During this clinic period, we will determine whether our new members will create a new team, or will be asked to join some of our current teams.
How Do I Sign Up?
To get on our membership list, simply send us an e-mail at
Women's Membership
so we can put you on the contact list for information. You will receive a newsletter with information for the coming seasons. You can also post your information to our
free agent board
to make it easier for teams to contact you. The board will only be shared with the coaches.
I Missed The Clinics, What Do I Do Now?
You should come to the fields during our season and see what we're all about. Games begin at 8:45 AM and run through 1:30 PM. We suggest you watch a few games being played and decide which skill level you would be comfortable to play. We will try to place you on a team suitable to your playing level in the future. Please ask for a league official to help sign you in and make sure you get introductions, as well as placement on our information list for next season.
We look forward to meeting you!
---