About Us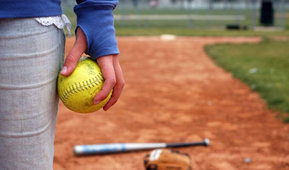 What Is GLASA? The
Greater Los Angeles Softball Association
, or GLASA, is a gay and lesbian slow-pitch softball league committed to providing an opportunity for both gay and non-gay participants to compete in an environment conducive to the gay community. Our league ranges from people that have never thrown a ball to the most competitive players in the nation. We provide an organization for gay and lesbian people residing in the Greater Los Angeles area to participate in an organized league. In addition to our two seasons of play, we also hold developmental clinics for the less experienced players to gain the basic skills before each season.
GLASA has both Men's and Women's divisions, with more than 60 teams participating in our Summer and Winter seasons. Our games are held on Sundays, and our seasons run from October through December for the fall, and March through August for Summer. The Open, or Men's Division, of play plays at Whittier Narrows Park, and the Women's Division plays at the Glendale Sports Complex. For more information about the open division,
you can contact them here
.
We are a proud member of the Amateur Sports Alliance of North America, or ASANA, which is a nonprofit, international organization comprised of women dedicated to promoting amateur athletics for the gay and lesbian community. ASANA was formed to encourage the participation of lesbian women in organized softball competition. Currently, 26 gay softball leagues in various cities around the United States and Canada are members of ASANA.
We have built a very rich softball tradition in Los Angeles, so please review our Open and Women's division history. We hope you will become a part of our future.
---
---